Future All-American Pitching Program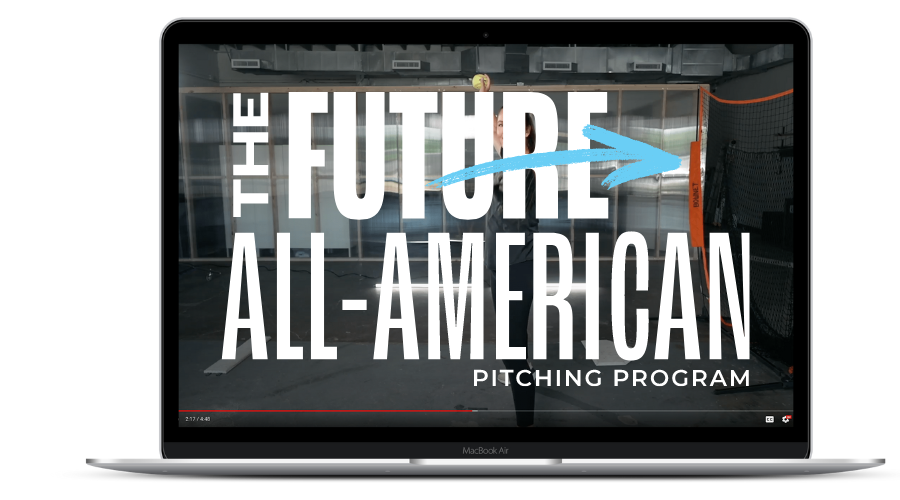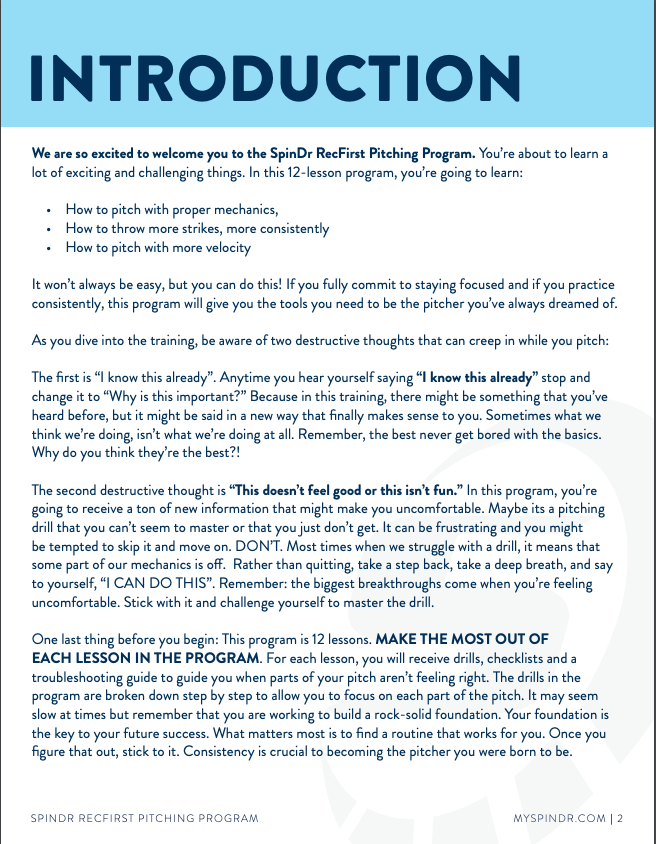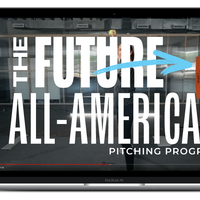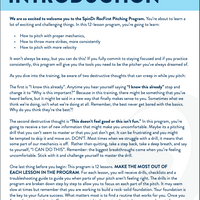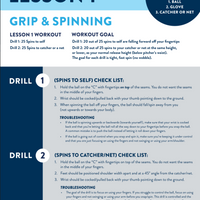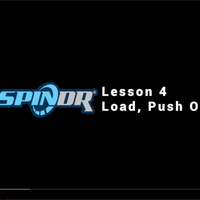 Future All-American Pitching Program
The Future All-American Pitching Program gives beginner pitchers everything they need to learn the fundamentals of pitching.
In this 12-lesson program, pitchers will learn:
How to pitch with proper mechanics
How to throw more strikes, more consistently
How to pitch with more velocity
Program Contents:
12 lessons that build, sequentially, on the mechanics taught in the previous lesson and practiced at home. 

The mechanics/motion of softball pitching is broken down step by step to allow you to focus on each part of the pitch. It may seem slow at times but remember that you are trying to build a rock-solid foundation. Your foundation is the key to your future success. What matters most is to find a routine that works for you. Once you figure that out, stick to it. Consistency is crucial to becoming the pitcher you were born to be.

Once you are finished with the program, and if you have practiced the drills provided, you will be ready to pitch and compete at the 8u, 10u, or 12u level. 
Share