TWD Pitching Workouts Vol 1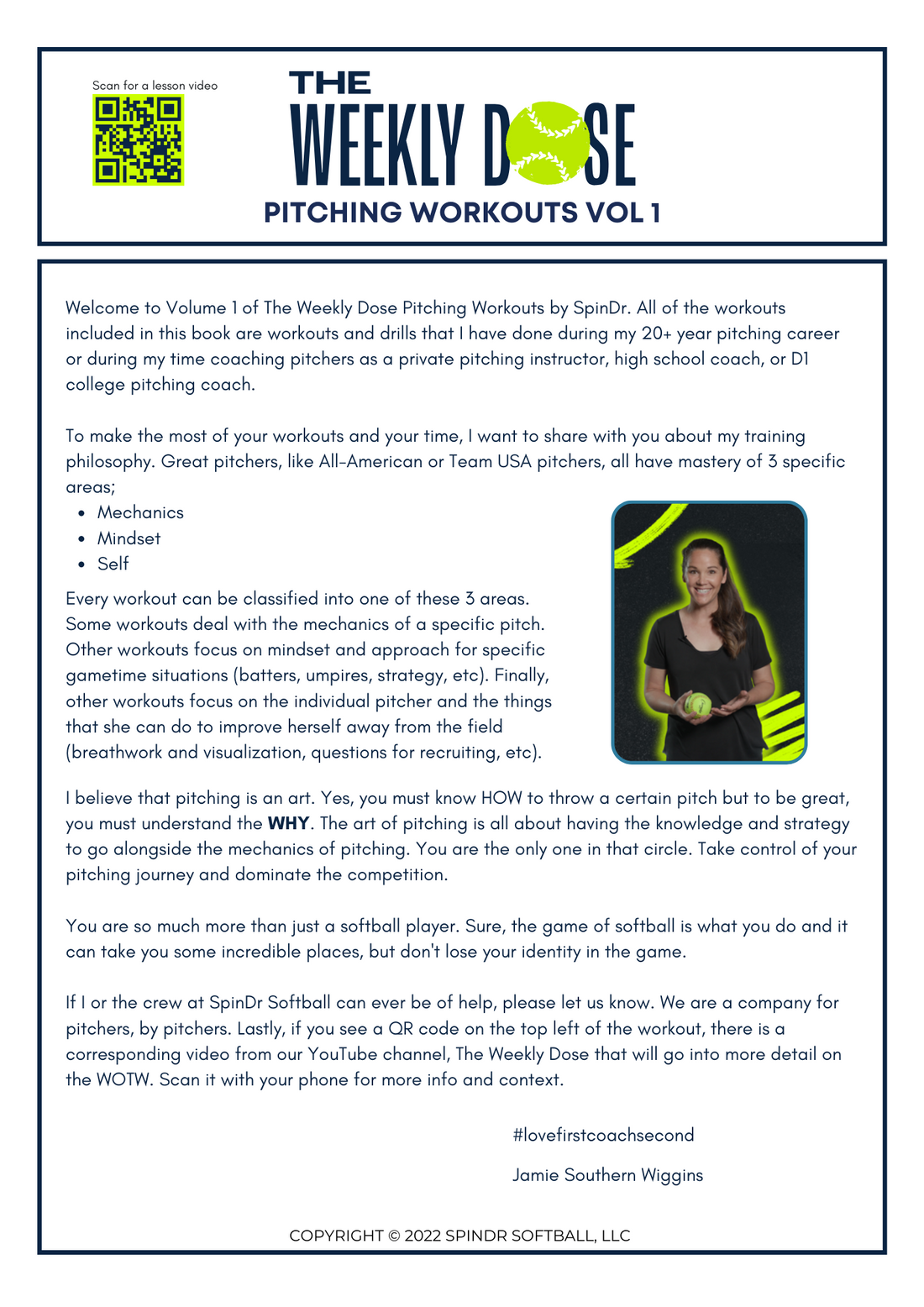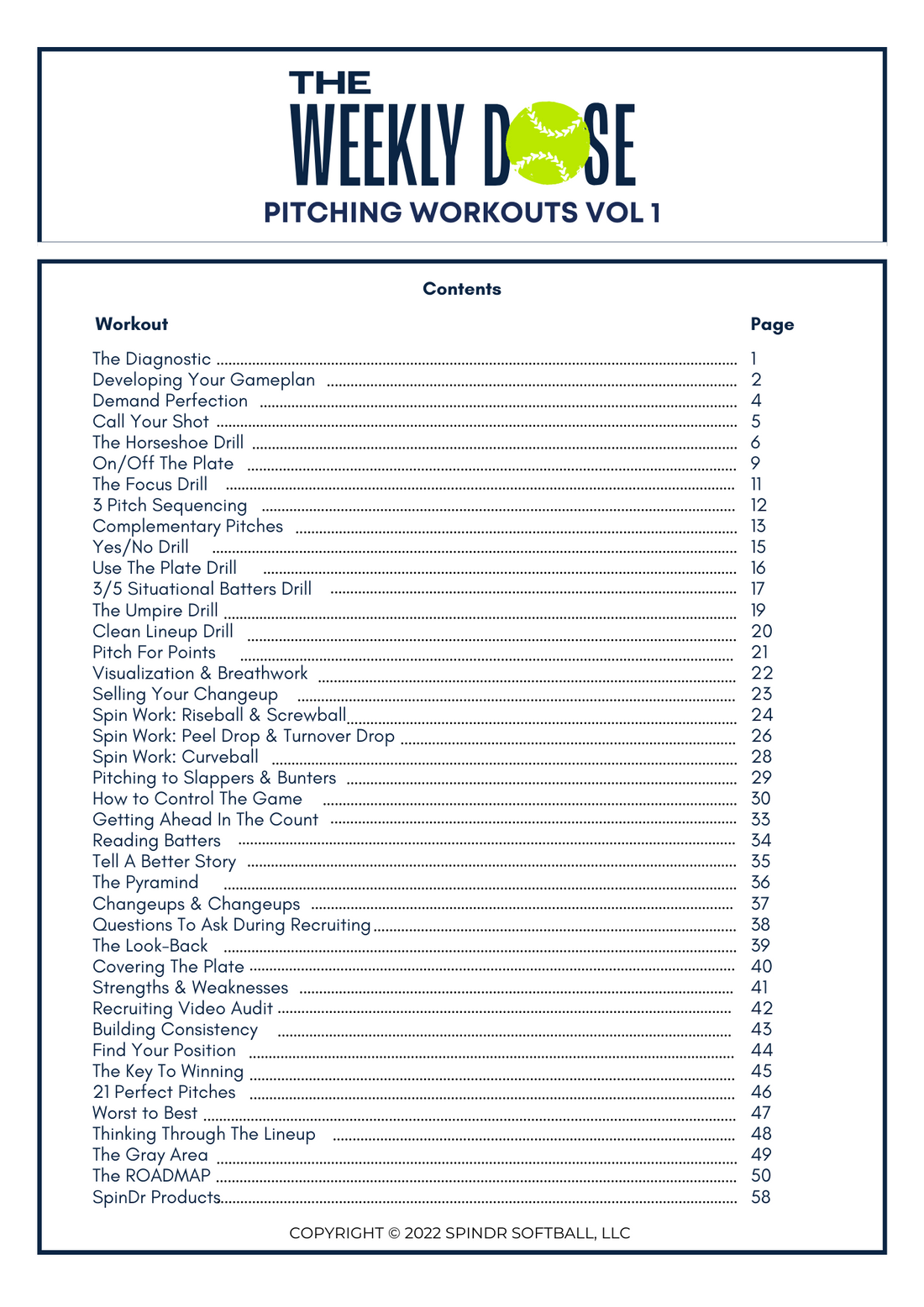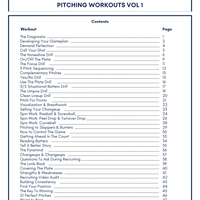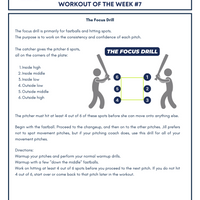 TWD Pitching Workouts Vol 1
Get the TWD Pitching Workouts Vol 1 FREE with the purchase of any SpinDr Trainer.
40 pitching workouts for softball pitchers, by softball pitchers. 
From Jamie Southern, former 4X D1 All-American, Team USA World Champion, private pitching coach for 20+ years, and current D1 pitching coach, these workouts are used by the top pitchers and coaches across the US and across the world. 
Every workout can be classified into one of three areas: 
Mechanics (motion, spins, etc)
Mindset (gametime situations for batters, umpires, strategy, etc)
Self (breathwork, visualization, recruiting, etc)
Practice like the best and take your pitching performance to the next level.

Share